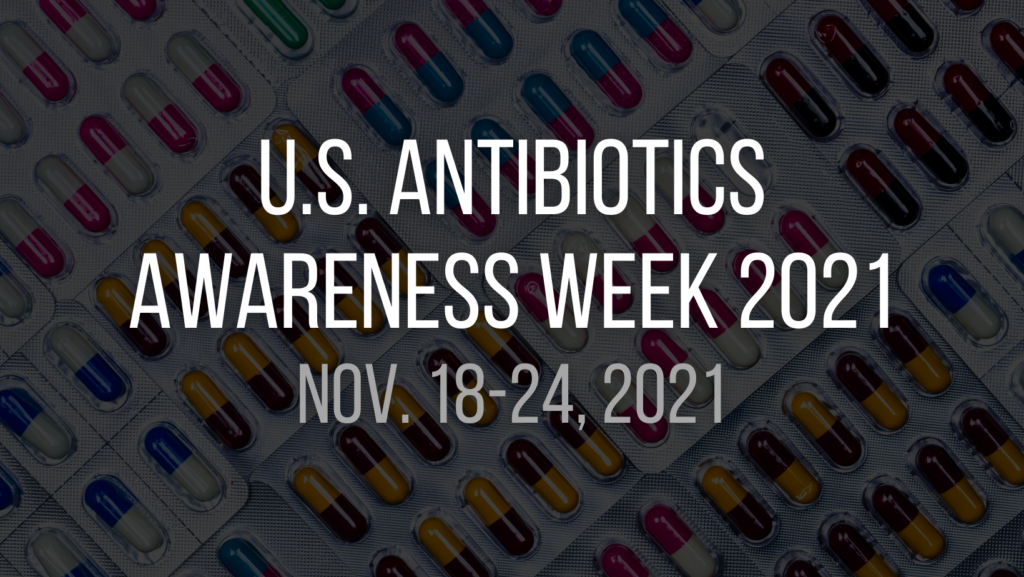 It's Antibiotic Awareness Week in the United States. The week is meant to increase the public's awareness of the importance of utilizing life-saving antibiotics only when necessary to reduce antibiotic resistance, the spread of superbugs, and to protect patients from side effects from antibiotics. In observance of U.S. Antibiotic Awareness Week, Wyandot County Public Health is urging county residents to remember the importance of proper usage of antibiotics.
"Antibiotics are good – they've saved a lot of lives," Wyandot County Medical Director and Health Commissioner Keri Harris said. "But they're not helpful for are viruses or fungal infections – they're only useful for bacterial infections."
Antibiotics are used to treat bacterial infections such as strep throat, pneumonia, urinary tract infections and sexually transmitted diseases along with a wide-range of other bacteria-caused illness. They are not useful with colds, the flu, COVID-19, or sore throats caused by a virus. Typically, antibiotics are not useful for sinus issues lasting fewer than 10 days.
"Sometimes you'll get a cold, and it will turn into a sinus infection," Harris noted. "But typically, antibiotics aren't warranted until you hit day 10 or longer with symptoms. Most viruses will burn themselves out by day 10 to 14."
It is also important to note that the color of mucus does not really matter. Influenza is, for example, a common cause of yellow or green mucus and is not treated with antibiotics.
Resistance to antibiotics can occur over time with inappropriate use.
"If you take a lot of antibiotics when you don't need them, then when you do need them, they may not work," Harris said. "The bacteria in your body may become resistant to the antibiotic you are using if you're using them for viral infection."
Beyond resistance, antibiotics can cause more harm than good when used inappropriately.
"One of the more dangerous things we see if we use antibiotics besides resistance – is C. diff (clostridium difficile)," Harris explained. "Antibiotics can kill off good bacteria in your gut and cause colitis that can be life threatening or dangerous. So that can be a good reason not to use them if you don't need them."
Antibiotic use also may come with side-effects. While the good antibiotics can do far outweighs the bad when taken when needed, inappropriate antibiotic use will not fight the virus or fungal infection and still can cause side effects. Common side-effects include stomach upset, diarrhea and yeast infections. Some individuals also may be allergic to antibiotics, Harris said, or can develop an allergy over time as the antibiotics are used.
"You don't want to use them until you need them," Harris said.
Harris said increased awareness of the proper usage of antibiotics has been helpful in public understanding of the appropriate uses for antibiotics. She noted too that increased ability to test for specific illnesses such as RSV and influenza has helped in properly treating illnesses.
An additional important part of antibiotic awareness is knowing when it is important to utilize antibiotics, Harris said. She noted that sometimes people will write-off illnesses such as sore throats and UTIs that the body needs help fighting. Typically, strep throat will go away on its own, but allowing it to do so can cause other complications later, such as rheumatic heart disease. Kidney and bladder infections along with other illnesses such as pneumonia and cellulitis can lead to bacteria getting into the blood stream. Once in the blood stream, the bacteria can travel to the heart, which can cause life-threatening problems.
Be antibiotics aware by remembering the following:
– Ask a healthcare professional about the most appropriate treatment for you or your loved ones' illness. If antibiotics are not needed, ask about the best way to feel better while your body fights off the virus.
– If you need antibiotics, take them exactly as prescribed. Be sure to finish the complete round of antibiotics prescribed to you. Talk with a healthcare professional if you have any questions about your antibiotics.
– Talk with your healthcare professional if you develop any side effects, especially severe diarrhea, as that could be a clostridium difficile (or C. diff) infection, which needs to be treated immediately.
– Do your best to stay healthy and keep others healthy by cleaning hands by washing with soap and water for at least 20 seconds or using a hand sanitizer that contains at least 60% alcohol; covering your mouth and nose with a tissue when you cough or sneeze; staying home when sick and getting recommended vaccines, such as the flu vaccine.
For more information on antibiotics awareness visit cdc.gov/antibiotic-use/index.html.