Director: no evidence this variant is causing any more severe illness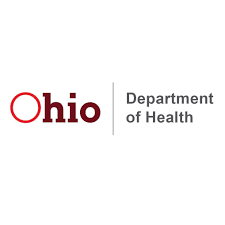 COLUMBUS – Ohio Department of Health (ODH) Director Dr. Bruce Vanderhoff, M.D., MBA, confirmed Aug. 31 that the
COVID-19 variant BA.2.86 has been detected in one case in Lorain County.
The Centers for Disease Control and Prevention considers BA.2.86 a notable variant because it contains a number of
mutations that make it distinct from other currently circulating lineages.
There have been at least 23 other human cases caused by BA.2.86, including two in the United States, in Michigan and
Virginia. It also has been confirmed in Canada (1 case), Denmark (10), Israel (1), Portugal (2), the United Kingdom (1),
Sweden (4), and South Africa (2).
"At this point, there is no evidence that this variant is causing any more severe illness, hospitalizations or deaths," Dr.
Vanderhoff said.
As always, ODH encourages Ohioans to stay up to date on their COVID-19 vaccinations as the best way to prevent serious
illness, and to stay home if they are sick.