The Thanksgiving holiday is the kickoff to the busiest season of the year. With all the rushing around and holiday travel, it's a great time to remind drivers and passengers to buckle their seat belts. To keep drivers and their passengers safe, the Wyandot County Safe Communities Coalition is partnering with local law enforcement agencies to remind drivers to buckle up for their holiday travels.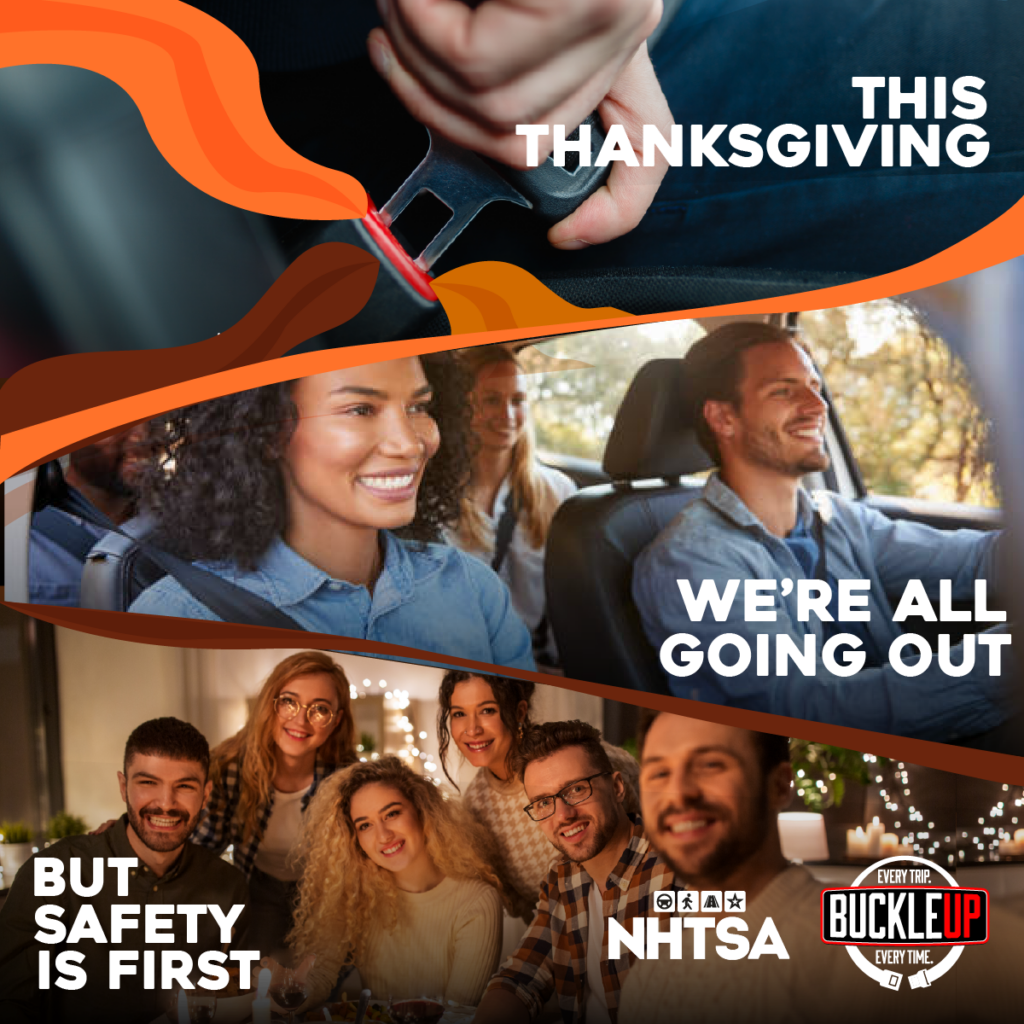 During the Thanksgiving holiday weekend in 2021 (6 p.m. Wednesday, Nov. 24 to 5:59 a.m. Monday, Nov. 29) there were 528 crashes in Ohio involving unbelted motorists according to the Ohio State Highway Patrol. Of these crashes, nine resulted in fatalities and another 22 resulted in serious injuries.
Seat belt usage is one of the easiest, and the most important, things motorists can do to prevent injury and loss of life in a motor vehicle crash. Over the last five years (2017-2021) in Ohio, 2,449 of the 4,150 motorists killed in traffic crashes were not wearing an available seat belt. This represents 59% of crash fatalities that may have been prevented by the simple act of buckling up.
"Whether you're traveling to Friendsgiving, Thanksgiving, or Black Friday shopping, the best accessory to wear is your seatbelt." Safe Communities Coordinator Jeff Ritchey said. "Remember: Don't be a turkey. Buckle up. Every trip. Every time."
Surviving the Thanksgiving drive this year — and making it to the next Thanksgiving — can be as simple as buckling up. In the last decade, seat belts saved the lives of more than 100,000 people in the United States. Those people are thankful they wore their seat belts. Buckle up and drive safely this Thanksgiving. For more information regarding traffic safety, follow Wyandot County Public Health on your favorite social media sites @wyandothealth.