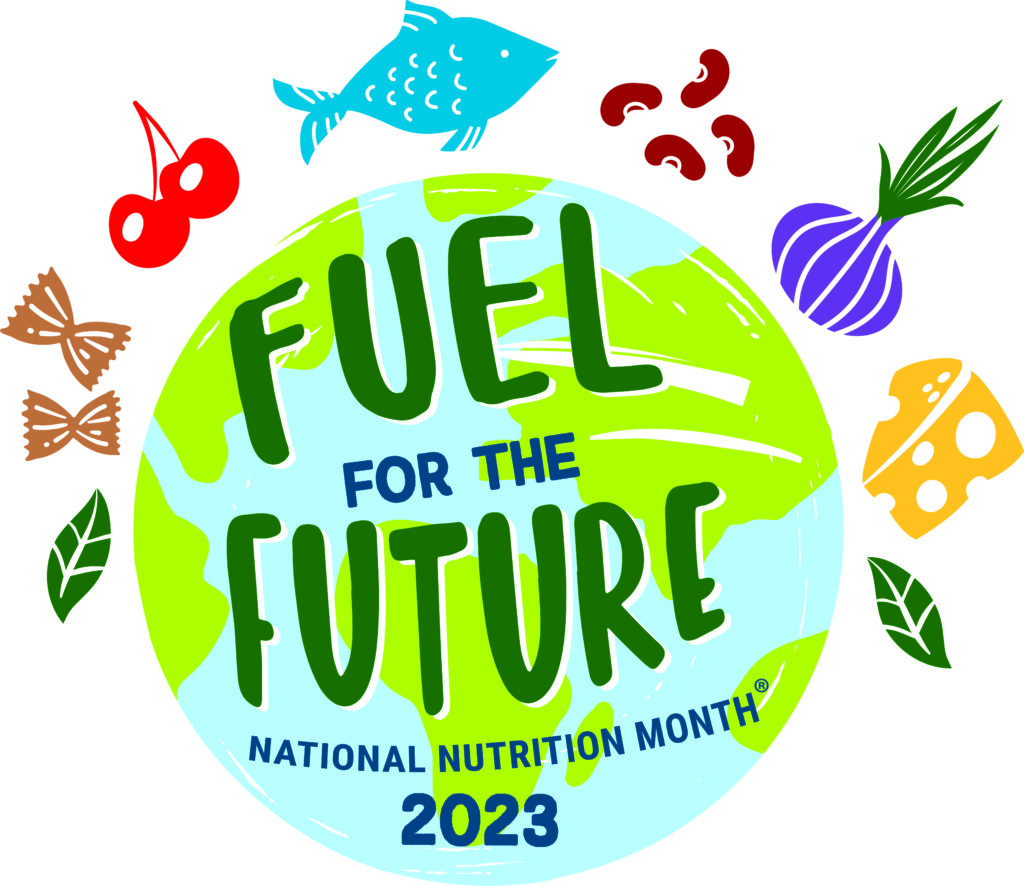 Upper Sandusky, OH — March is National Nutrition Month. This is the 50th year Nutrition Month has been celebrated as an annual campaign by the Academy of Nutrition and Dietetics. Wyandot County Public Health's Women, Infants, and Children program (WIC) Director Krystina Auble, a registered dietitian, shared the following tips individuals and families can take now to have a lasting impact on their health:
Drink more water.
Human bodies need water to function well. While daily fluid intake can and likely will include liquids other than water, Auble said the priority should be on drinking at least 64 ounces of water daily.
"If there's one tip I want people to follow, it is to drink more water," Auble said. "You don't have to cut out other drinks but focus on adding in at least 64 ounces (eight cups) of water daily. Everyone's body is different, so you may need more, but start with at least eight cups."
Make half your plate fruits and vegetables.
Auble explained that half of a person's daily intake of food should be fruits and vegetables. Incorporate a rainbow of colors of fruits and vegetables because they provide different needed nutrients depending on their color.
"Remember that it's OK if you or your child don't like a fruit or a vegetable," Auble said. "Find fruits and veggies that you do like and stick with those. Sometimes preparing the fruit or vegetable a different way also helps. Try cooking or roasting vegetables and adding spices to them. You can also try incorporating the fruit or vegetables into other meal items.
Explore plant-based protein options.
Foods such as tofu, beans, nuts, and seeds are great sources of protein and are more affordable options as meat costs increase. Auble suggests trying these protein options for a few meals throughout the week and experimenting with new recipes to see what tastes good.
Focus on positive motivation and lifestyle changes rather than weight.
Adults and children alike benefit from positive motivation that is focused on lifestyle changes. When the focus is on the need to lose weight by eating less and exercising more, Auble explained shame often leads to the opposite behaviors. A focus on weight can also contribute to disordered eating.
If a change is needed, be sure to implement the change for the whole family and keep the focus on adding healthier foods into daily meals and getting active.
Aim for balance in the nutrition journey.
Avoid labeling processed foods as bad, Auble said. Instead frame them as a food that should be eaten in moderation because they don't make our bodies feel good.
"All foods are morally equal," Auble noted. "You are not morally better for eating a salad and going on a run, than you are watching a TV show and eating ice cream. They're morally equivalent activities. So, you should never feel bad about doing these things. Your body, however, might feel bad if you do too much of either of those things. So, it's about finding balance."
Teach children self-regulation with processed foods.
The first two years of a child's life are when the tastebuds are being set, Auble explained. So, during this time, steer clear of highly processed foods. After age two, favorite processed foods can be slowly introduced.
"You want to teach children how to regulate themselves with those highly processed foods," Auble said. "You never want to be so strict that your child can never have whatever it is that is your favorite, whether it be cookies or chocolate. But you have to teach the kids to listen to their bodies. Most of the time their body is going to crave healthy food, because that's what they need to feel good."
Get the whole family into the kitchen and excited about cooking.
When families spend time together in the kitchen it's easier to get children excited about nutritious foods, Auble explained. The kitchen is a great place to create lasting family memories and a positive mindset around nutrition and mealtimes. Children can be given kid-safe tasks in the kitchen, so they feel they are contributing to meal preparation. Auble suggested using kid-friendly cookie cutters to cut soft fruits and vegetables into fun shapes.
Cooking together as a family can encourage children to try new foods. Parents should focus on introducing a wide variety of foods from a young age, though Auble warns against forcing a child to try new foods. She explained humans need to try a new food up to 10 times before enjoying it.
Know your role with picky eaters.
For parents of picky eaters, mealtimes can be daunting. Auble cited Ellyn Satter's Division of Responsibility model noting that it's a parent's job to determine what to feed their child, when to feed their child, and where to feed their child. It's a child's job to determine how much to eat and whether to eat from what parents provide.
It may be helpful to give picky eaters a choice between two meal options before preparing the meal, Auble noted, as children are "little adults" capable of making choices. Auble explained that special meals should not be made for picky eaters but suggested parents be kind in meal planning choosing at least one option for the sides or main course that they know their child is likely to enjoy.  Consider creating a schedule for mealtimes with three meals and two snack times. Auble said it's OK if a child chooses not to eat a meal, but suggests parents remind their child that they will not receive food again until their next scheduled mealtime or snack time.